Amsterdam-based composer and producer Leon Lieffijn has crafted a full-length collection of original, instrumental ambient tracks – building up from the mild and dreamlike, through the vibrant and colourful, stopping by at numerous peaceful or emotional moments in between. It's an incredibly uplifting album to experience.
Patience as a title track lifts you briefly out of the darkness almost instantly, offering a precise fusion of synths and samples that pulsate around you, with an optimistic, heart-warming chord progression – this feels like an ode to the likes of Dario G; inspiring escapism at its most beautiful. Time follows and feels more reflective, emotional in a different kind of way. The intro is overwhelming, it seems like the soundtrack or outro to a film that tugs at the heart-strings. Musically the piece feels so much more organic – the piano, the drum-line, the guitar, the space; it draws you in with its realness and humanity. You begin to think about time, as a title and a concept, and the music intertwines with those thoughts in an inescapable way. Absolutely stunning, and so simple in theory. There's joy towards the end and the whole thing is immensely beautiful to have surround you.
It's genuinely quite surprising how eclectic this project is, both emotionally and stylistically. Lieffijn seems to present an authentic passion for music and creativity, so whatever the moment requires; he seeks out and utilizes the relevant tools, right there on the spot. No two compositions are the same, yet as a playlist the work pours through gorgeously – a series of stories or accompaniments for your own mind's ponderings.
Healing features a simple and notably warm wash of synths, distant and lightly rhythmic, stopping and starting almost like a gentle heartbeat. You can never predict how an entire track will go – Lieffijn alters and adjusts the journey even during the later stages, so there's always something new to look forward to.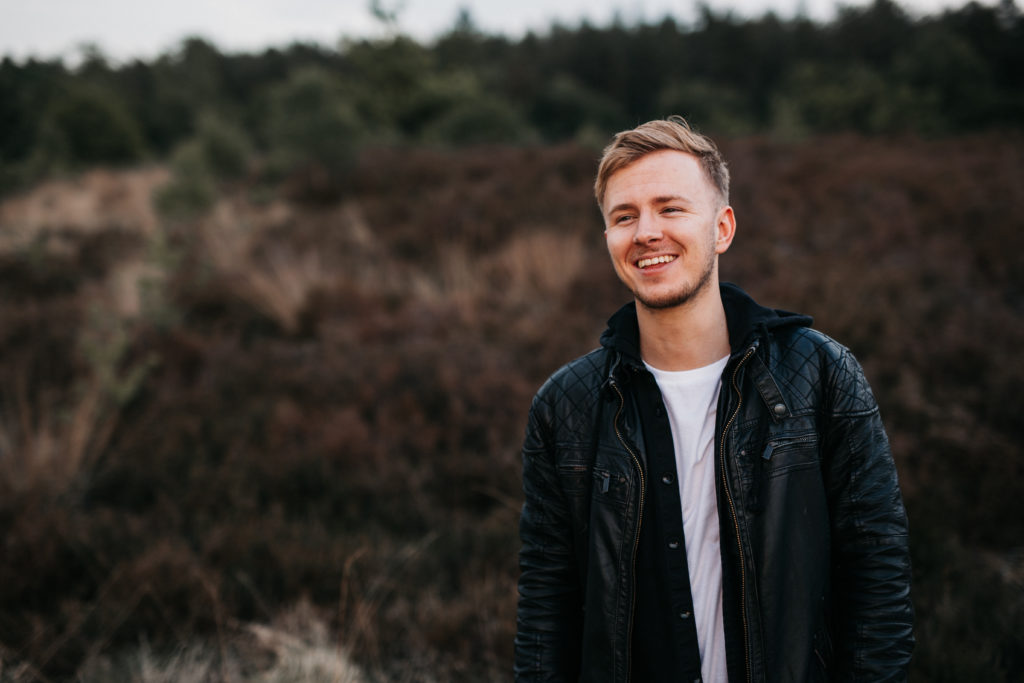 The Road Ahead is one of the less intense compositions, a light and joyful soundscape that cleverly conjures up feelings of traveling – the road ahead and behind, the world passing by through the windows. Losing Hope follows with a similar simplicity but a rightfully different mood. Then you get the incredibly captivating, piano-led tones of Prayer – a mesmerising and again heartbreaking piece that's easy to listen to more than a few times in a row. The places these compositions take you are impossible to describe. The answer is to simply turn up the volume and let yourself fall into the moment. The journey within is likely to be completely unique for each individual listener.
Faith is an uplifting, inspiring and fairly motivational piece of music – it offers the potential to feel energized, confident and ready to take on the day. As always, fine craftsmanship lets every detail and layer shine brightly but within the shared aura of the completed track. Dashes of organic instrumentation are totally refreshing among an otherwise electronically sourced collection. Light Breaking Through is a wonderful further testament to this – an indie-folk vibe comes through, acoustic guitars and otherworldly samples, vocals, humanity and distance; there's so much to witness and it rains down on you in a remarkable way. This piece is quite breathtaking actually as it evolves and envelops you.
As the album approaches its end, you're likely to be already calmed to your core and ready to accept whatever appears. Even so, some of the best is yet to come. Dream is as delicate and soothing as the title implies, with an inherent air of possibility and hope. Simple riffs cascade and give the track a recognisable quality. Letting Go feels a little quicker, as if the journey has gained traction and is rising upwards and onwards in a musically pure way. Then you get One Step At A Time, a uniquely different kind of track. Vocals and lyricism appear, melody and rap, a touch of distortion, a little grit and a harder hitting drum-line. As skillful and professional as ever but a totally different kind of experience that storms in unexpectedly.
Here We Go Again mixes things up further and brings the album to a close with a touch of indie-rock and electronic ambiance united in a rhythmic, vibrant arena. It's a big finish and it reminds you of the artist behind the project – a musician, a producer, a creative; with a vast interest in and connection to music in its many forms. A pleasure to stumble upon.
Find & follow Leon Lieffijn on Facebook & Instagram or visit his Website.