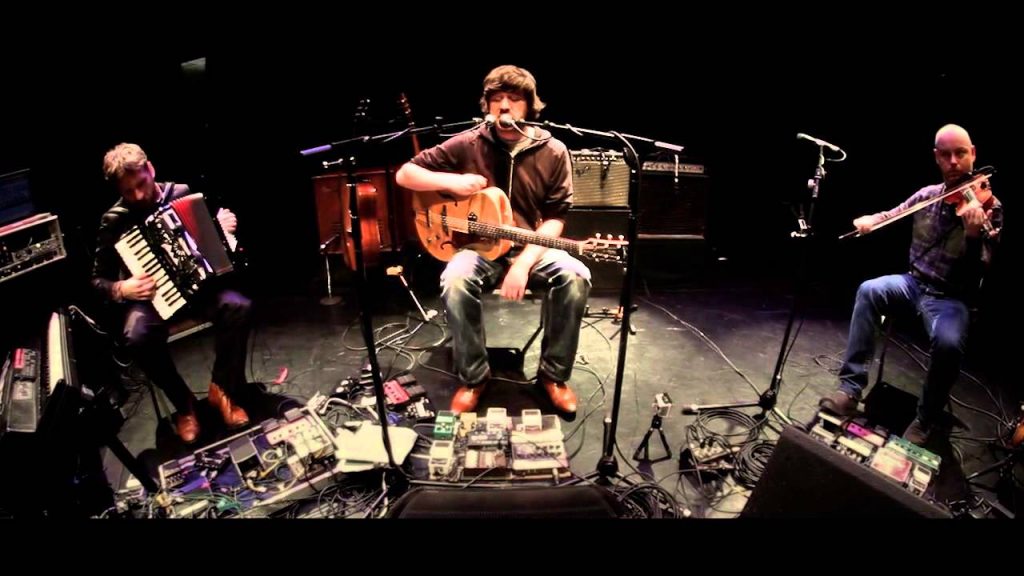 Music that draws you outside of yourself. Can't quite put a finger on what it is; that perfect formula, that recipe for a stunning soundscape. The instruments weave in and out of each other, the voice tells a story you haven't heard before, in a manner so poetic you have to stop to think it over, and then listen again.
Props to Twitter's Mugmedon for introducing us to the Kris Drever led folk band Lau. Their live videos are as captivating as their music, but the raw desperation and artistry of this particular video is absolutely stunning.
It's a soft expression, that hits hard. It's a quiet way of screaming. The gentle vocals, the build up, the repetition of those achingly beautiful lyrics. Take some time out to really experience this.
"Nobody knows when you'll go, and no-one thinks to tell you."
We've all heard a lot of music that comes under the category 'Folk'. Sometimes it's mesmerizing, sometimes it feels a little tired and over written, but still generally quite peaceful and pleasant. I've not heard anything quite like this before. Music that makes me feel empowered by my own emotions. What is that? It's beautiful, and utterly addictive.
The flawless performance featured in the video is from actor Martin Docherty. The music is the one and only Lau – a band fusing the talents of Kris Drever, Martin Green, and Aidan O'Rourke. 'Lau', an Orcadian word meaning 'natural light', draws on all the best parts of traditional folk music, enhanced with a gentle, electronic edge. Their lyrical expression is second to none, and for that reason, and all of the above; I'm absolutely involved now.
Their latest album is called The Bell That Never Rang. They're playing a whole host of gigs this winter; I have my mind on the 7th and 8th of November at The Met, in Bury. Visit their Website to book tickets for a show near you. You can also find them on Facebook.